The English alphabet comprises exactly 26 letters and the language itself is made up of 171, 476 words. There are estimated to be at least 97 million songs. Despite such a large variety of factors, there are bound to be thematic parallels throughout all of these works because they are composed by humans who all experience the phenomenon that is the human condition: whether they tackle love or heartbreak; victory or failure; joy or sadness; black or white.
With such a wide variety of factors and wealth of experiences that would inform one's songwriting, rap music seems to have painted itself into a corner by merely skimming off the top of the vast English language. The same metaphors, similes and wordplay that were once novel and creative are now as easy on the ears as bottom-shelf plastic-bottle vodka is on the throat. I'm a huge rap fan and an avid listener, but I can't help but cringe when I hear certain played-out bars delivered as if they never existed. They might be catchy, convenient and very accessible to the average listener, but it gets old quickly. Some of our faves are guilty of these lyrical offenses but have other bodies of work to counterbalance them. Some bars are just so bad they render themselves irredeemable.
These are the low-hanging fruit of the rap world,
Inspired by XXL Mag's C. Vernon Coleman II and his article 11 Hip-Hop Cliches That Need To Die:
"Balling Like"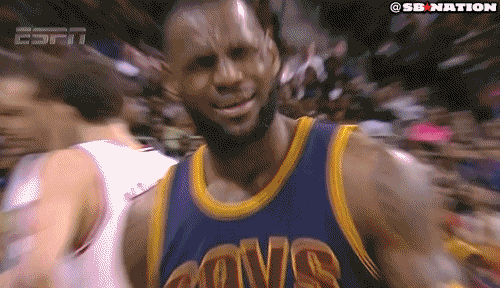 Hip-hop and basketball go together like R&B and sex appeal. However, there have been so many tired references to Michael Jordan, Kobe Bryant, Scottie Pippen and other basketball players that it's become a failsafe option. Rappers use these when speaking of their success with money, women and lifestyles. Similar to this is the "shooting like" trope sometimes used to brag about their marksmanship.
Guilty parties:
"Bitch I'm balling like Mike (Swish)"
"Water," Ugly God
"I've been balling like I'm Curry, need a jersey for myself"
"Self-Made," Bryson Tiller
"Twenty twelve I was balling like Tom Brady…"
"Froze," Meek Mill
"Wet like"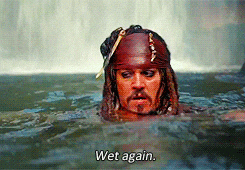 Rappers LOVE to brag about their sexual prowess and how wet they can make women. Personally, I prefer how sex is spoken about in R&B because it's usually less explicit and much more nuanced than the aggressive and hypermasculine manner used in rap. Also, there have to be things besides the ocean, jet-skis, jacuzzis, lakes and puddles that can serve as similes or metaphors for a woman's sexual arousal.
Guilty parties:
"I'm talking wet like it's runnin' (sink)

I'm talking wet like Katrina (New Orleans)"
"Sacrifices," Drake
"Your bitch is my dinner she wet like a fish"
"Stoner," Young Thug
"Woo, yeah I said that you wet like Squirtle"
"Sauce It Up," Lil Uzi Vert
"Beat it up" or any Ike & Tina Turner references
We live in a world where it is socially permissible for rappers to refer to having sex with a woman as "beating it up" and then paralleling that with an actual case of domestic violence. "Beat it up" may be sexual innuendo, but it is still very aggressive. This line will never fail to elicit a cringe and make my stomach churn a bit no matter who it's from. Not only is it insensitive to Tina Turner — who was abused and has had to hear these lyrics for decades now — it perpetuates rape culture and misogyny in a culture that already suffers from tone-deafness on these issues. Rappers have to do better. It's overdue.
Guilty parties:
"I'm Ike Turner, turn up, baby no I don't play"
"Drunk in Love," Beyonce ft. Jay Z
"She call me Ike Turner because I beat her in the car"
"Got That Work," Fabolous
"Beat a bitch and call me Ike Turner"
"Bussin Remix," Trouble
"Smack Tina Turner giver her flashbacks of Ike"
"Just Playing (Dreams)," The Notorious B.I.G.
"Lollipop"
Lil' Wayne birthed a monster with his 2008 breakout single smash "Lollipop." The song soared to the top of the Billboard Hot 100 and went platinum 5 times. He wasn't the first to do it, though. 50 Cent used the same metaphor in his 2005 Grammy-nominated song "Candy Shop." With the popularity of these songs came an obvious, childish and overall cringy simile and rap trope. I hope they get to the center of this one so it can finally be thrown out.
Guilty parties:
"Lick my dick like Lil Wayne lollipop, huh!"
"YuNg BrAtZ," XXXTENTACION
"She love my lollipop"
"Lolly," Maejor
"Might lick you like a lollipop once you taste my honey bun"
"Freaky Gurl (Wanna Minaj?)," Nicki Minaj
"Fly like"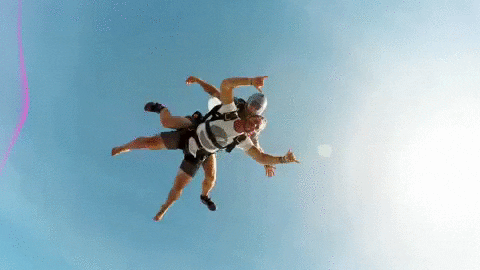 In African-American vernacular, and general slang terms, "to get fly" means to look good, be dressed in your best attire and exude confidence. This term was popularized in the late '80s and early '90s and has since been used by basically every single rapper that has graced a mic or put a pen to paper. The term loses a bit of its charm when rappers use it in lazy and predictable ways to form lackluster lyrics.
Guilty parties:
"Bitches suck my dick, 'cause I'm fly like Alladin"
"TATI," 6ix9ine
"I make bitches fly like Peter Pan do"
"Love No Thotties," Chief Keef
"Ooh, young nigga fly like a pigeon"
"Peek a Boo," Lil Yachty
"Me and you together superfly like propellers"
"Comfortable," K CAMP
Kurt Cobain References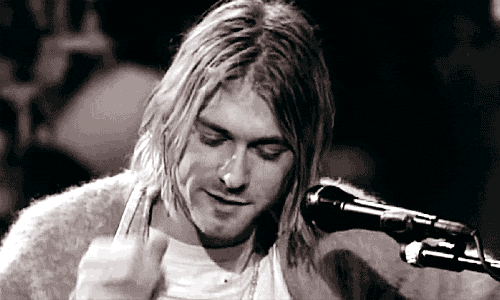 Lead singer of Nirvana, pop culture icon and a member of the infamous 27 Club has been the topic of many think pieces, as well as a style figure for decades. His life came to a tragic end on April 5, 1994 when he committed suicide in his Seattle home. He was nationally mourned and is fondly remembered by his fans the world over. He also has been the inspiration for some of the most insensitive and jaw-dropping lyrics. They speak for themselves.
Guilty parties:
"I hop out the suicides lookin' so Kobain"
"Addiction," Ryan Leslie
"They probably think I'm gonna Kurt Cobain and blow my brains out"
"Dust Eaters," Shotty Horroh
"Suicide doors, I'm so Kobain"
"Put Ya in Da Game," Fat Joe
"My life is Kobain, meaning I O.D"
"To The Top," Ja Rule
"Chinky" eye references
Not only is this antiquated and racist, but it's also distasteful and played out. The reference is made to show how high a person is in the most offensive way possible. The ugly, racial history of the word makes this go-to metaphor even worse.
Guilty parties:
"Weed got her so chinky-eyed"
"Vegas," Bad Meets Evil
"My eyes chinky, I'm with Chingy, at the Holiday Inn"
"Holidae In," Chingy
"Wayne Chong, chinky eyes like I'm from Vietnam"
"Thinking Bout You," Lil Wayne
"Yeah, I'm too high, chinky eyed"
"Pressed," Tyga
Wesley Snipes References
Wesley Snipes is an American actor who starred in films like Blade, New Jack City, White Men Can't Jump and The Expendables 3. In 2008, he was sentenced to up to three years in prison on tax evasion charges. His case serves as a cautionary tale for rappers and entertainers to pay their dues to Uncle Sam. His name is also convenient for gun and shooting references.
Guilty parties:
"I'll Wesley Snipe your ass before thirty-five"
"Wesley's Theory," Kendrick Lamar
"And my homie, he a sniper, we call him Wesley Snipes"
"Still Got That Rock," Lil Wayne
"Shit taxing, the same thing that got Wesley Snipes"
"Overtime," Big Sean
"Boy it's on sight, Sniper Gang call me Wesley Snipes"
"Cut Throat," Kodak Black
These are the references that make my ears bleed, or don't impress me anymore, due to their frequency and commodification. I'm not saying rappers should stop using them, but they should tap into different combinations of the 171,476 words available at their disposal. Rap and hip-hop are synonymous with innovation and have moved with the times in terms of content, but the lyricism can be a bit predictable and archaic. Being a global force and culture shaper, hip-hop would do well to move on from some of these tropes.