Josh Joseph
Executive Editor
Josh is a journalism major with a passion for design and technology. After accidentally (and luckily) stumbling into an editors meeting, he became involved in The Press's layout and graphics. In spring of 2019, he redesigned The Press logo and brand, and put together entire issues of the print magazine. You can contact Josh at joshua.l.joseph@stonybrook.edu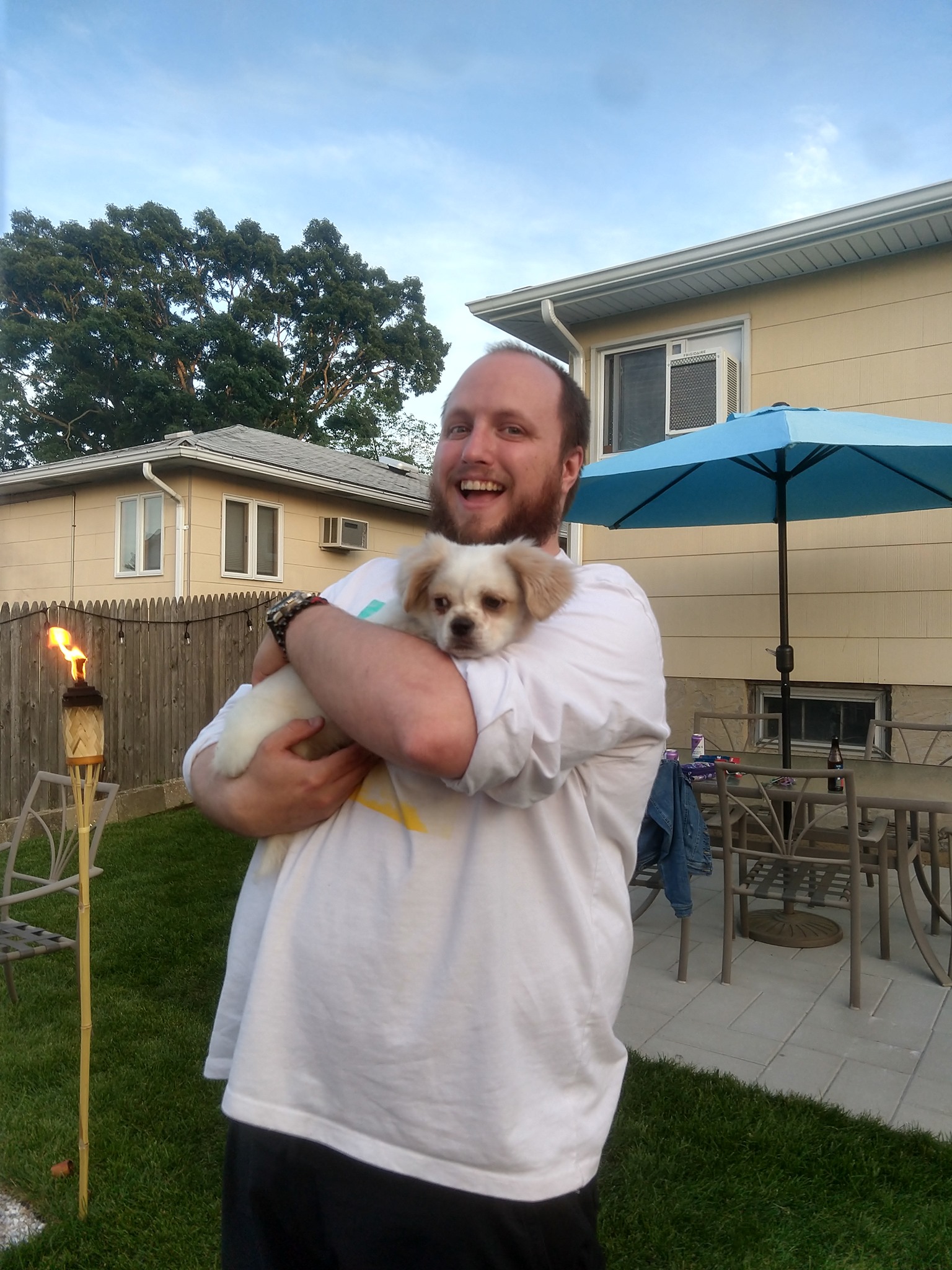 Nick Wurm
Managing Editor
Nick is a journalism major with a concentration in science and the environment. He started at The Press as a copy editor, after nervously walking into an editors meeting one night and passing a test. He spends more time editing than writing.
Jeni Dhodary
Associate Editor, Opinions Editor
Jeni is a philosophy and economics double major at Stony Brook University who hopes to one day make a breakthrough in political theory. You can contact her at jenishma.dhodary@stonybrook.edu
Elisha Asif
Business Executive, Multimedia Editor
Elisha is a journalism major and a double minor in filmmaking and French. Though he enjoys writing, his passion lies in visual stories.
Falah Jalali
Multimedia Editor
Falah is a features editor at The Stony Brook Press. You can contact Falah at falah.jalali@stonybrook.edu or features@sbpress.com
Sarah Beckford
Culture Editor, Features Editor
Sarah joined The Stony Brook Press as a staff writer in the fall of 2018, and has loved every moment since. Her passions lie in writing about nuances and niches of faith, music, race and culture. Before joining The Press, she was a freelance staff writer for Reflektor Magazine. And to this day, she runs her own music blog on Tumblr, Sounds Like Infinity. Though her journalism major and filmmaking minor keep her busy, she enjoys listening to music and watching movies (and rewatching Velvet Goldmine) in her spare time.
Julio Taku
Culture Editor, Music Editor
Julio Taku is the Culture & Music Editor for The Stony Brook Press and has been a member since 2019. He is a journalism major with a minor in Africana Studies.   Born and raised in Cameroon, Julio's family emigrated to the U.S. when he was nine years old. His interests include political activism, R&B, fitness, cars and podcasting. He's also the host and producer of his podcast "Across The Mic with Julio Taku."
Emily Scott
Music Editor, Lead Copy Editor
Emily is a copy editor for The Press, majoring in journalism, and hopes to one day work for Rolling Stone. When she isn't crocheting or writing, she's drinking too much coffee. You can reach her via email at emily.k.scott@stonybrook.edu
CJ Green
Satire Editor
My name is CJ. I'm a Junior double majoring in Women's Gender and Sexuality Studies and Political Science and I use they/them pronouns. I am most interested in fashion, politics and humans rights. Three of my biggest inspirations are Naomi Campbell, Audre Lorde and Serena Williams. You can contact me at carine.green@stonybrook.edu.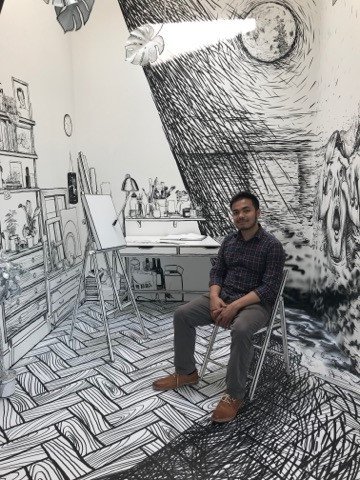 Justin Ligasan
Satire Editor
Justin Ligasan is the satire editor for The Press. He also created the Press Plants program, in which he sells plants grown at Stony Brook to raise money for charities.
Arun Nair
Science Editor
Arun Nair is a disabled veteran of the U.S. Army, and is in 30's now, so he knows that it's time to hurry up and get his degree — he'll graduate with a B.A. in a couple of years, but he has a long way to go to get a doctorate in Neuroscience, which he intends to do. It's a good thing he's passionate about science, and he wants to share this passion with you.
Sam Rowland
Science Editor
Sam Rowland is a senior journalism major with a concentration in science and the environment. After starting out in Biology at Tulane University, he transferred colleges twice, eventually switching his major to journalism and earning an Associate's Degree in that field from Westchester Community College. He loves to travel and spent a gap year before college in Israel. As the new science co-editor, he wants to help people not naturally interested in science know the importance, wonder and dangers of modern science and technology. You can contact him at samuel.rowland@stonybrook.edu
James Bowen
Sports Editor
James is a senior Journalism major and a sports editor at The Press. He is a soccer fanatic and a basketball connoisseur.
Komal Grewal
Graphics Editor
Komal is an Applied Math and Statistics major with a Digital Art minor. She has a passion for design and does graphics/layout for several magazines both on and off campus. She dreams of making a career out of her passion.
Keating Zelenke
Graphics Editor
Keating is a second year journalism student with a filmmaking minor. She enjoys funky art and hopes to one day make documentaries. She can be contacted at keating.zelenke@stonybrook.edu
Cris Zhang
Graphics Editor
Cris is a design editor at The Press. She is a psychology major with a minor in studio art. She is a total book nerd who especially loves mystery. When she's not reading, you can find her doing art or daydreaming.
Deanna Albohn
Ombudsman
Deanna is an alum with a degree in journalism and psychology and served as the executive and music editor at The Press. When she is not writing about music, she is either at a concert or sleeping. She hopes to find herself writing for a music magazine one day. You can contact her at deanna.albohn@stonybrook.edu
Pamela Wong
Ombudsman
Pamela is a journalism alum and served as the business executive at The Press. She loves to travel and she studied abroad in Russia in the summer of 2018. She loves fashion and makeup and hopes to write for a fashion magazine one day. You can contact Pamela at pamela.t.wong@stonybrook.edu
Janet Chow
News Editor
Janet is a journalism major, with a minor in music theory. She aspires to become a radio host one day. She is also a part of WUSB 90.1 FM, Stony Brook's student-run radio station! You can contact her at janet.chow@stonybrook.edu
Melanie Formosa
Copy Editor
During breakfast, I typically proofread the blurb on my cereal box. On the road, I notice the grammatical errors on the sides of trucks. Copy editing comes naturally to me, and it's more of a hobby than a job. I am a production assistant for James Taylor, Steve Gadd, and several other rock and jazz musicians. I co-produce/direct/host the GRIT podcast at Stony Brook University. I am a TV Studio Assistant in the ECC Building, and I am a broadcasting coach to other students. I am majoring in Journalism and minoring in Environmental Humanities. I will be completing college in three and a half years, and I'm planning on graduating in December 2022. When I'm not running, biking, hiking, or practicing yoga, I'm listening to vinyl on my record player.