Keating Zelenke
Executive Editor, Graphics Editor
Keating is a journalism student with a concentration in multimedia production. She is interested in feature writing and graphic design. She can be contacted at keating.zelenke@stonybrook.edu
Jane Montalto
Managing Editor, Multimedia Editor
Jane is a journalism student with a minor in filmmaking. She spends her time writing, reading, watching movies, listening to music and hanging out with her kitten, Dottie.
Carmela Cassara
Associate Editor, Opinions Editor
Carmela is a psychology major with minors in journalism and writing and rhetoric. She aspires to get her Ph.D in psychology one day, but in the meantime enjoys editing at the press. Her hobbies include playing piano, reading, and listening to music.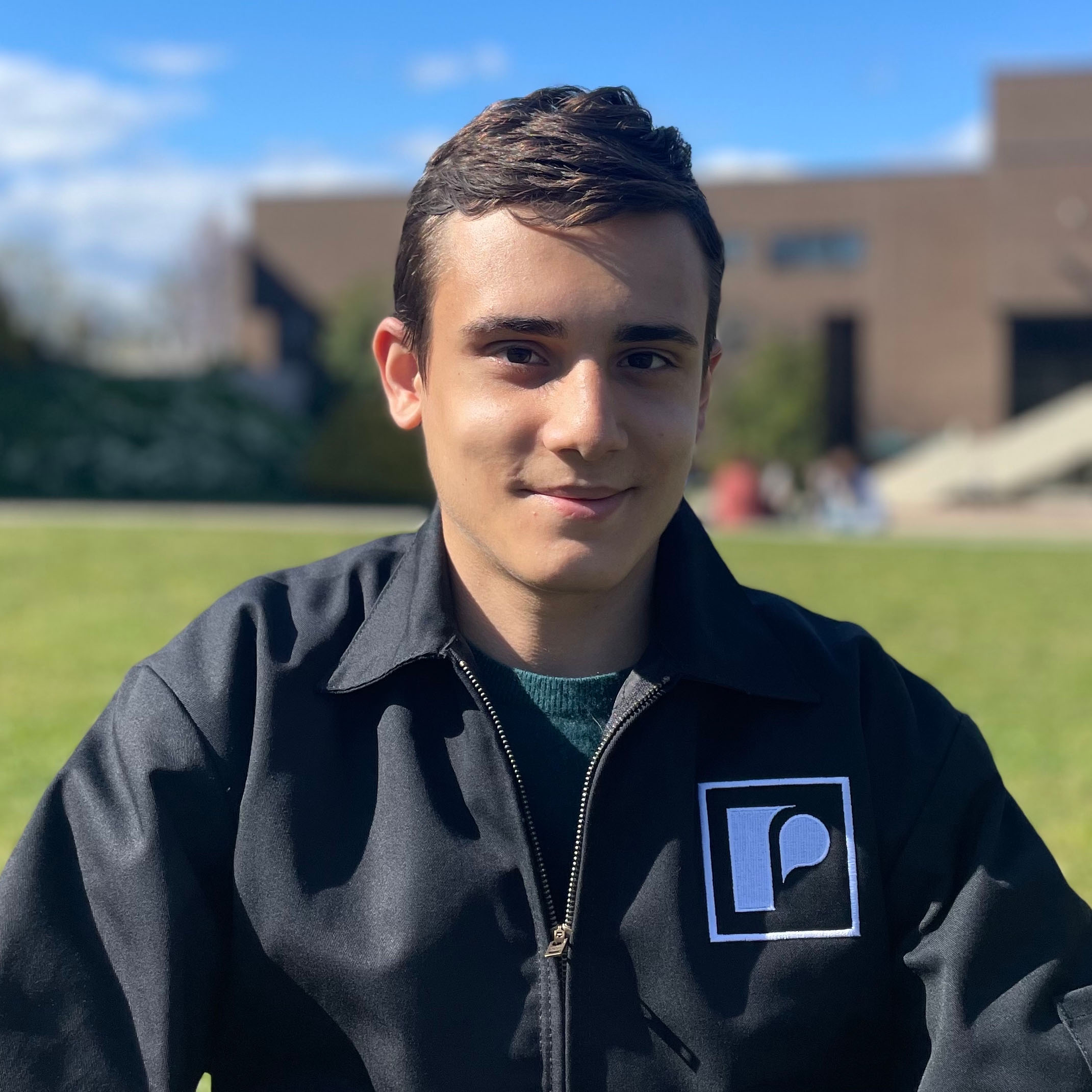 Rafael Cruvinel
Business Manager, Music Editor
Rafael is a sophomore Journalism major and Creative Writing minor at Stony Brook. He joined The Press in Spring 2021 through zoom when he was still in his home country Brazil having online classes. Since then, he has had a very good time working for the magazine and wrote several pieces about "the pop princesses" like Taylor Swift, Lorde and Adele.
Sammie Aguirre
Opinions Editor, Culture Editor
Sammie is a sociology student at Stony Brook with a passion for social work. Sammie was immediately drawn to The Press when she met everyone and saw previous publications, and she is excited to continue to work with such a great team.
Dylan Gallo
Culture Editor, Satire Editor
Dylan is a journalism major at Stony Brook with interests in film and entertainment. With a passion for writing and having his voice heard, Dylan has enjoyed all of his time at The Press and is excited for more to come. He is reachable at dylan.gallo@stonybrook.edu
Lauren Canavan
Music Editor, News Editor
Lauren is a Journalism major with a minor in Hispanic Languages and Literature. She has been rocking out to bands like No Doubt since she was in the womb. She can be found either at a concert, or reminiscing about the last one she attended. She started @ListenwLauren, an Instagram account with the goal of creating an awesome space for music commentary and collaboration. Duties beyond The Press include Social Media Manager and DJ at WUSB 90.1FM, a commercial-free radio station broadcasting across the Long Island area. She looks forward to expanding music coverage to reflect all genres, and highlight both mainstream and niche artists.
Matt Hono
Features Editor
Matt is a senior political science and psychology major, minoring in writing and rhetoric. He is currently a tutor at the Academic Success and Tutoring Center and the Writing Center. At The Press, his main focus is writing about music and politics. He also has an unhealthy attachment to a camera from 1998.
Antonio Mochmann
Features Editor
Antonio is majoring in environmental studies. Apart from writing for The Press, they also have a passion for photography and music. Currently, they are in charge of content creation on The Press' TikTok, where they document our best moments.
Sydney Corwin
Science Editor, News Editor
Sydney is a journalism major with a creative writing minor. In addition to being part of the Press, she is a student writer for the Dean's Office in the College of Engineering and Applied Sciences. She spends her time listening to music and podcasts, reading, writing, taking care of her plants, going to the movies, thrifting, seeing concerts and doing the New York Times crossword.
Arun Nair
Science Editor
Arun Nair is a disabled veteran of the U.S. Army, and is in 30s now, so he knows that it's time to hurry up and get his degree — he'll graduate with a B.A. in a couple of years, but he has a long way to go to get a doctorate in Neuroscience, which he intends to do. It's a good thing he's passionate about science, and he wants to share this passion with you.
Megan Walton
Satire Editor
Megan Walton is an Art History Major at Stony Brook University with an affinity for anything strange. After contributing art and writing to the magazine, they became satire editor at the end of the Fall 2021 semester. Megan decided to use the pen name Jin Ton in hopes to begin a cohesive portfolio.
Komal Grewal
Graphics Editor, Multimedia Editor
Komal is an Applied Math and Statistics major with a Digital Art minor. She has a passion for design and does graphics/layout for several magazines both on and off campus. She dreams of making a career out of her passion.
Melanie Formosa
Lead Copy Editor
Melanie Formosa is the program director and president of Stony Brook University's radio station, WUSB 90.1 & 107.3 FM. She also hosts a weekly, two-hour radio show and is founder of the station's news department. Melanie works at Stony Brook's campus television studio. She has interned at WSHU Public Radio, Suffolk County Water Authority and the Express News Group. Melanie will graduate in the spring of 2023 with a bachelor's in journalism and a minor in environmental humanities.
Sarah Conway
Copy Editor
Sarah is an English major with a minor in studio arts. She has a passion for writing and hopes to build upon it as a member of The Press. In her free time, she enjoys painting, horror movies and making music.
Emily Scott
Copy Editor
Emily is a senior journalism major with aspirations of writing for Rolling Stone magazine and maybe winning a Pulitzer Prize one day. When she isn't writing or editing, she's either drinking far too much coffee and screaming into the void or consulting her Tarot deck and trying to figure out which planet is making her sad. She can be reached at emily.k.scott@stonybrook.edu, or by smoke signals — take your pick!
Julio Taku
Press Dad
Julio Taku has been a member of The Press since 2019. He is a journalism major with a minor in Africana Studies. Born and raised in Cameroon, Julio's family emigrated to the U.S. when he was nine years old. His interests include political activism, R&B, fitness, cars and podcasting. He's also the host and producer of his podcast "Across The Mic with Julio Taku."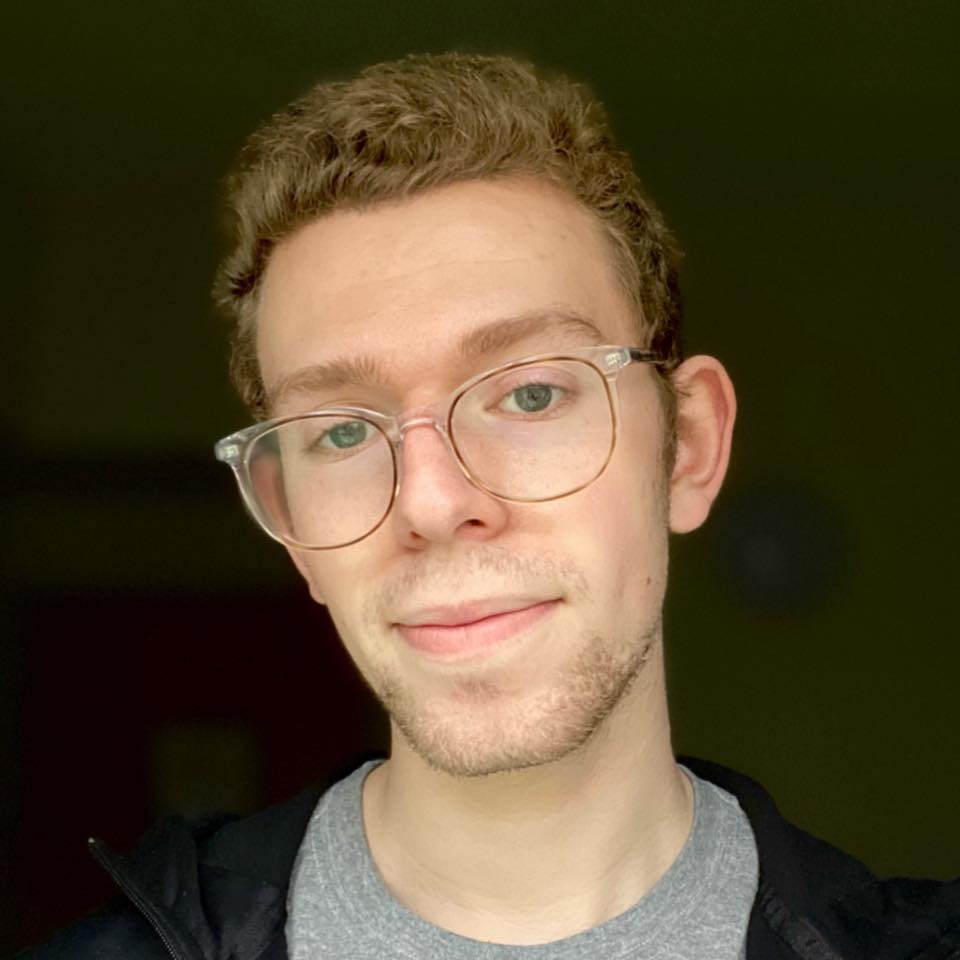 Josh Joseph
Ombudsman
Josh is a journalism alum with a passion for design and technology. After accidentally (and luckily) stumbling into an editors meeting, he became involved in The Press's layout and graphics. In spring of 2019, he redesigned The Press logo and brand, and started putting together issues of the print magazine.
Slade (Sarah Beckford)
Ombudsman
Sarah joined The Stony Brook Press as a staff writer in the fall of 2018, and has loved every moment since. Her passions lie in writing about nuances and niches of faith, music, race and culture. Before joining The Press, she was a freelance staff writer for Reflektor Magazine. And to this day, she runs her own music blog on Tumblr, Sounds Like Infinity. Though her journalism major and filmmaking minor keep her busy, she enjoys listening to music and watching movies (and rewatching Velvet Goldmine) in her spare time.