Romance Dawn
Aesthetic is a buzzword that can have an immense amount of power. At its best, aesthetic is something that communicates a certain emotion or idea. It's something that represents its subject as a concept. Nowadays, especially in the social media-obsessed culture we inhabit, an artist's visual aesthetic is oftentimes the first exposure someone has to them. For example, take the band Elvis Depressedly. One only needs to take a single look at the band's album artwork — the often scratchy, grainy 16 mm photograph — to get a feel for the lo-fi, scratchy, somber-sounding music and lyrics they're in for.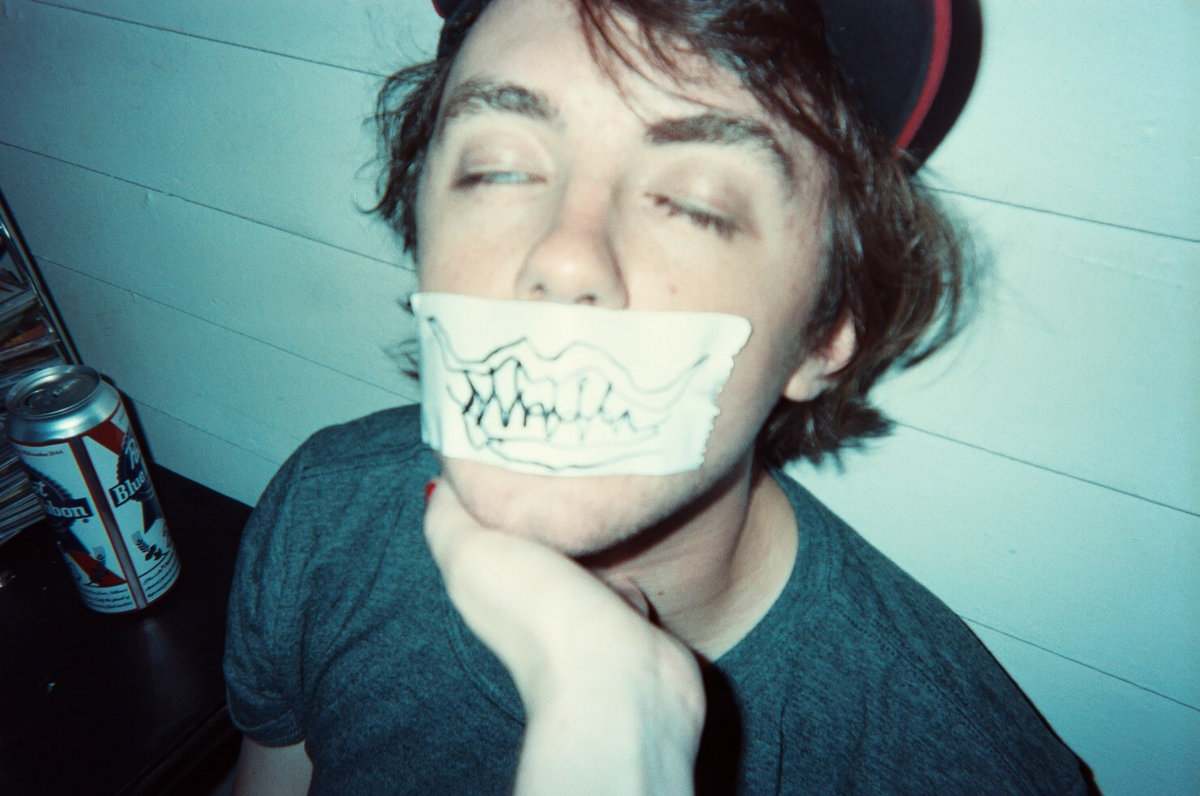 Eventually, as with most things, cultures and genres begin to evolve. The changing times allow for new influencers and ideas to take center stage. As a result, new sounds, fashion statements and sub-genres are born.
With an early embrace of cross colors, celebration of oversized clothing and a great appreciation for footwear, hip-hop's definitive style serves as an example of how aesthetic compliments the lyrical and atmospheric tone of the music. It also serves as an example of the power of evolution. In November of 1993, we saw the release of the Wu-Tang solo album, "Enter The Wu-Tang." Aside from the whammo-blammo, in-your-face flows and intense production, the album featured many allusions to Chinese martial arts culture ("Shaolin shadowboxing and the Wu-Tang sword style/If what you say is true, the Shaolin and the Wu-Tang would be dangerous/Do you think your Wu-Tang sword can defeat me? En garde, I'll let you try my Wu-Tang style").
This is something taken a step further with the release of GZA's 1995 solo effort, "The Liquid Swords." The album features similar themes and production, but the artwork is a tad more direct. It features a detailed, yet cartoonish drawing of GZA engaged in battle with a hoodie-clad samurai. The bloody aftermath of the previous events paint the background. What this, as well as the previous release of Wu-Tang Clan's "Enter The Wu-Tang," display is a cue from the aesthetics of Asian martial arts cinema.
In late 2016, the internet was handed the music video for "Flossing," by Atlanta-based rapper 6 dogs. The video features 6 dogs standing and grooving in front of a white screen, shirtless, as footage from the anime adaptation of "One Piece" projects over him. It sounds like a bizarre idea, but he wasn't the first to do this. Frank Ocean and Kanye West have all made references to properties such as "Spirited Away" and "Akira" in their lyrics ("Stronger" being the best example), and have expressed their appreciation in interviews.
Aside from that, rappers such as Xavier Wulf and Chxpo have used anime, as well as Japanese writing and symbols, as a visual aide for album artwork and music videos. Look no further than the album artwork for Wulf's "Project X" mixtape.
At about the same time, promotional music videos, made by producers and fans, began circulating around the online feeds of audiences. The concept is simple: lo-fi hip-hop beats are layered over clips from various animes such as "One Piece," "Naruto," "Neon Genesis: Evangelion," and so on.
With these two cultures being so seemingly different, the grand question posed is "why"? Why is this such a big phenomenon? What makes these two cultures seemingly go together?
Once Upon a Time In Shaolin
Going as far back as the 1950s and 60s, Afro-Asiatic culture has had a place in modern history. The documentary "I Am Bruce Lee" features one commentator discussing how Bruce Lee's films hit a chord with black audiences. According to a piece in The Guardian, Lee's 1958 Cha-Cha championship shows rhythmic footwork and presentational mannerisms that had African roots. To top that off, at a time when African Americans and people of color in general were struggling for their rights, many saw films like Lee's as inspirational — almost bordering on pure escapism in some cases. Think about it: The films presented a society in which oppression and discrimination were thwarted and overcome by determination, stamina and artistically curated violence. And the person to it? A suave, ripped, enlightened person of color.
With regards to hip-hop, RZA particularly took to the films of people such as Lee and legendary Japanese Akira Kurosawa. This is something that he brought with him going into Wu-Tang Clan. "Early on, Ol' Dirty Bastard and I used to watch kung fu movies, leave the theater, do some kung-fu fighting, get on the train, keep fighting, and then run into MCs and musically battle them like it was a kung-fu fight. That was my weekend habit," he said in an interview with The Film Society of Lincoln Center.
In many respects, East Asian cinema culture, especially anime, is similar to hip-hop culture. Both promote larger-than-life personalities. "We find both Goku and Ol Dirty Bastard and Lil Trav compelling because they're so over-the-top and delirious and strange !!and fun," Ezra Marcus, a former editor at VICE's nightlife publication THUMP, said. "Both anime and hip-hop allow artists to play with scale, physics and reality. Rappers building outlandish, cool personas hit us in the same pleasure centers as anime characters bending time and space." Take for example, Kanye and Vegeta from "Dragon Ball Z." Both are in-your-face, delirious, eccentric personalities. They're people who think they're the greatest, and they don't back down from defending themselves. They're men of epic scope. What about the people in Wu-Tang? With their energetic, fast-moving mannerisms, could they not be considered similar to the Capsule gang from "Akira," or any ninja gang from any Kurosawa film?
Toronto-based rapper Sayzee released a "Dragon Ball Z" inspired mixtape in 2013 titled "The Frieza Saga." In an interview with Noisey, he said, "Everyone on ["Dragon Ball Z"] is trying to level up their powers and be the strongest fighter, and that's pretty much how I took the rap game — rappers want to be the best, they want to be the next guy."
Anime is also something that many producers in the West grew up on. "Anime has been a huge influence on me," Orlando-based producer BYSON said. "A lot of the producers working now grew up during the early-mid 2000s watching shows like 'Dragon Ball Z'… I often find myself watching scenes from certain animes when working as a source of inspiration."
As said earlier, aesthetic should tell something about the artist as a concept. When you watch 6 dogs dancing in front of "One Piece" footage, rapping in his signature monotone voice, you get the idea that this is someone who is mellow, yet artistic. They're someone with a story — someone with an interest. The same can be said of Wu-Tang. When you pair their action-packed sounds with their martial arts-based lyrical content, you get the idea that these are no-nonsense, ready-for-action fellows with their balls to the wall and their sights on the mic.
The influence didn't go one way, though. "Cowboy Bebop" was, in many ways, Shinichiro Watanabe's love letter to jazz and the American western. He carried his interest in Western pop culture into the 2004 anime "Samurai Champloo," a hip-hop-centric anime set in Edo-era Japan. This was a big turning point for anime and hip-hop in particular. The music for the show was composed by two producers: Japanese producer Nujabes and American producer Fat Jon. The two of them fused two African-American music forms together: jazz and hip-hop. For example, the song "Shiki No Uta" is a jazzy ballad with a hip-hop drum pattern.
It's this, and other music, that helped establish a certain bi-cultural identity and brought this culture into a more mainstream place in the pop cultural dialogue of Japan. It's an aesthetic that was pushed heavily by the likes of Adult Swim and Toonami, thanks to the efforts of creative director  Jason DeMarco, who has mentioned being an anime fan in interviews. Through the usage of their on-air promotional bumps, as well as program advertisements, the programming block presented a strong, industrial sound to their otherwise eccentric lineup of animation, many of which was imported from the land of the rising sun. "Toonami not only brought dubbed shows to basic cable," Emily Yoshida wrote in her New York Magazine interview with DeMarco. "It also contextualized them in a world of hip-hop, DJ culture, comic-book sensibility and starry-eyed sci-fi earnestness".
On the other side of things, MC Jin and China Mac had begun taking the center stage of the underground freestyling scene, with the former killing it on his appearances on BET's "106 & Park." In the last decade, rappers such as Dumbfoundead and Rich Brian (F.K.A. Rich Chigga) have emerged, showcasing their love of both their heritage and their new ranks within hip-hop culture.
A Thief's Philosophy
With all of this, however, can come some concerns. Over the past couple of years, society has become far more socially conscious, and concerns regarding whitewashing and cultural appropriation have become apparent in a variety of arenas. Hip-hop is no exception. While people have been skeptical of white rappers such as Macklemore and Lil Dicky, and white commentators like podcaster Adam22, this is something that certainly has extended to people of Asian descent. Look no further than Rich Brian. His former stage name aside, there have been concerns regarding the way that Brian, as well as other 88rising acts, are partaking in the culture with heavy capitalistic intentions.
Cultural diffusion is an everyday part of human society, in a variety of places. They don't call America the melting pot for no reason. But it can also be argued that the executions of the aesthetics and personas described are gratuitous and somewhat cartoonish. With anime, most of the rappers using the aesthetic do it purely for fun, and while there is nothing particularly wrong with that, the way it represents either culture at large can be a bit off. Both of these art forms are works that many people who work within them take seriously, and have a strong connection to. When these rappers use it for their own visual presence, there tends to be a lack of sensibility. It can make what originated as a serious, conscious art form look dumbed-down and indulgent. This, and more, can especially be said of white rappers in the mix.
"There are moments where that whole aesthetic comes from an anti-blackness," Daysi Sanchez, a staff writer at The Stony Brook Independent and WUSB business manager, said. "It's used mainly by white rappers to have a guiltless conscience about doing rap. Since it doesn't pertain to black culture, especially that of the U.S., it's a free-for-all, really, and there isn't this sense of responsibility of knowing rap's history anymore. It's so they can have all the glamor and have no understanding of the struggle that started rap in the first place."
Regarding whether this can be considered cultural appropriation, Marcus said "I guess it could be argued in some sense." Marcus's knowledge in this area comes through in a 2016 Noisey piece titled, "When White Producers Co-Opt Black Identity." In the piece, Marcus accuses white producers such as Marquis Hawkes and Perseus Traxx of branding their music and depicting their personas as though they were part of the black community, primarily basing it on things such as poverty and borderline blackface. Can [bsd.u] and 6 dogs be a similar case?
"I don't think it's fair to compare the decades-long fusion of rap and anime with what transpired in the article I wrote about white producers co-opting black identity," he said. "That's a totally different issue, to me, than trendy Soundcloud rappers using anime for their cover art. I think that as long as artists are upfront about who they are, and respectful of how people in the communities they're engaging with feel, than there's nothing particularly harmful in taking inspiration from other cultures."
But to flip it around, can the same be said of someone such as Rich Brian? People like him have written numerous songs about gang banging and guns — archetypal, surface-level tropes of the hip-hop "gangsta" culture — without being born or raised in that culture themselves. It's one thing to use anime and images as an aesthetic, regardless of whether or not it's necessarily needed. The rappers there aren't pretending to be Asian. However, it can be argued that 88rising-esque rappers are living in a culturally delusional state, one which is resulting in them essentially infringing on a culture they only know on an extremely shallow level.
We Got It From Here…
So, where do things go from here? Where does hip-hop go from here? What comes next in the grand scheme of things? Who's to say? One can only hope that the culture continues to evolve into new forms. To this day, cultural diffusion still makes its way back and forth across the oceans. In the Netflix original anime, "Devilman Crybaby," various types of music, particularly EDM and techno, as well as rap, are scattered throughout the Kensuke Ushio-produced soundtrack. Artists such as RZA have brought their talents to the big screen with films like "The Man With The Iron Fists," an orgasmic experience for any fan of kung-fu cinema and music as a general artform.
Asian and hip-hop cultures are a prime example of the power that two worlds can have on each other, and the true power and message that an aesthetic can convey in regards to an artist. However, it can also be seen as a cautionary sign regarding cultural respect and infringement. The arts should be an open forum for any person to exercise any form of expression, but at the same time, that shouldn't come at the cost of personal ownership of one's heritage. If the cards are played right, great things can happen. New advancements and formats can be made in music. One can only hope that this continues on into other genres, other cultures, and future generations.
Photography by Michaela Steil